based in Bristol, UK
E-MAIL - ILLUSTRATOR.MOLLY@GMAIL.COM
I
NSTAGRAM - @MOLLY.FAIRHURST
VIMEO - @MOLLYFAIRHURST
Selected Clients
Henry Moore Institute, The New York Times, H&M, Bloomberg, Nike ACG, Mailchimp, Throw&Co, ZEITmagazin, SZ Familie, Kind&Co, Room Fifty, Kuš Comics, Converse, Cartoon Network, The Smudge, Positive Stories for Negative Times
Animation
Oda, Deerhoof, Ed Dowie, Super Cool Drawing Machine
BA (Hons) Illustration @ Leeds College of Art 2017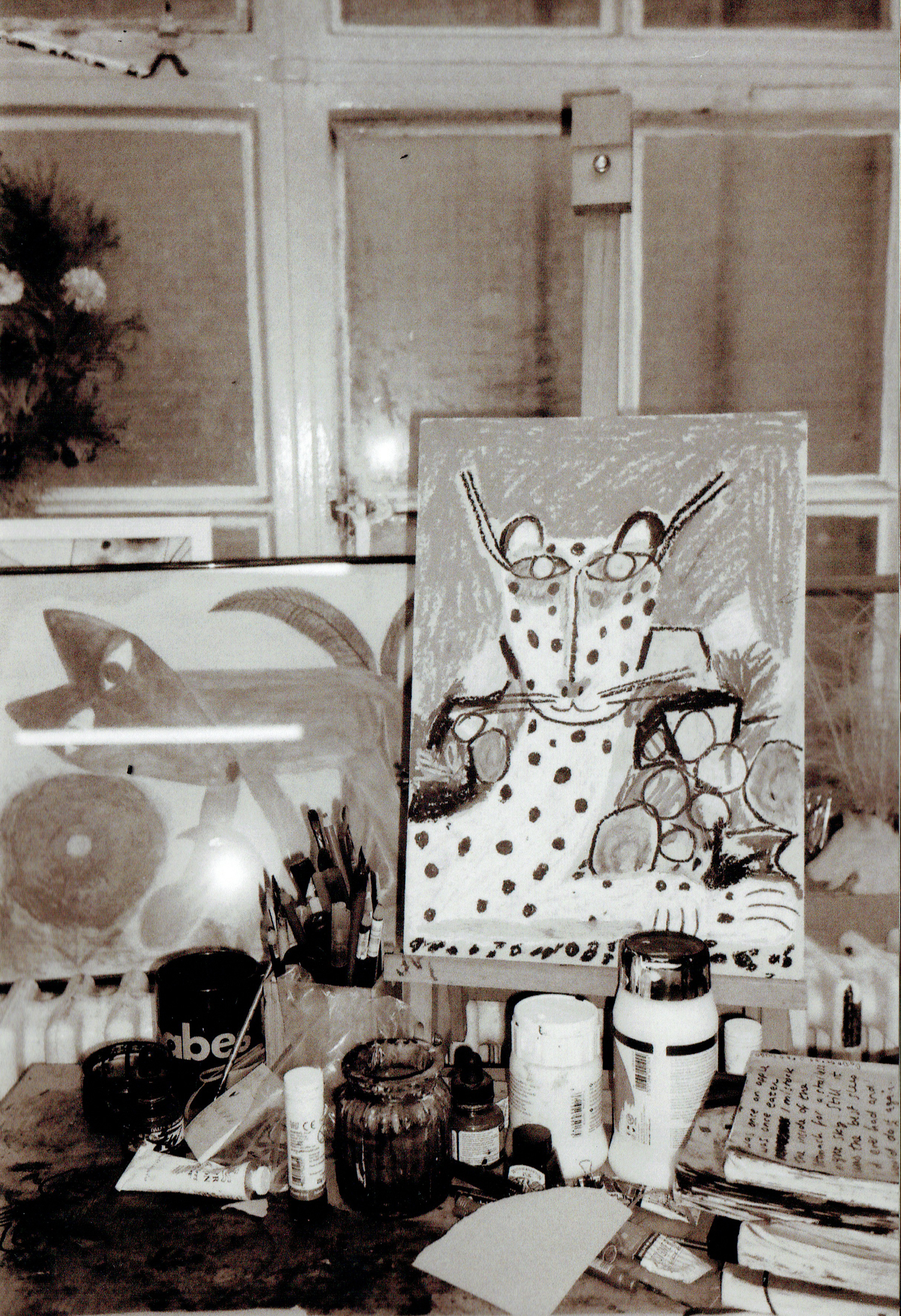 Exhibitions
* The Island Tenants Exhibition,
Sep 2023, Oct 2022, Bristol, UK
* Henry Moore Institute, The Weight of Words
Jul 2023, Leeds, UK
* Royal West of England Academy, 169 Annual Open Exhibition
Oct 2022, Bristol, UK
* (Quite Good) Art, End of the Road
Sep 2022, Dorset, UK
* Out the Window,
Nov 2021, Bristol, UK
* The Future Heritage of Today, A European Poster Exhibition
Nov 2018, Riga, LV
* Water Aid - Out of Order at The Old Truman Brewery
Nov 2017, London, UK
* It's Nice That, The Graduates
July 2017, London, UK
Festivals
2022
žUBROFFKā, PL
Grafixx, BE
2021
Grafixx, BE
Playgrounds, NL
LIAF, UK
Press
It's Nice That - The Story Behind Molly Fairhurst's Funny Video For Deerhoof
Creative Boom -
Molly Fairhurst's animated Deerhoof video is a playful descent into fury and chaos
Workshops & Guest Lectures


Academic - Camberwell College of Arts, Leeds Arts University, Falmouth University, Arts University Bournemouth, Arts University Plymouth,Hereford College of Art, Nottingham Trent University School Of Art & Design
Other - Daisie, Elephant Academy, Inky Goodness, The Good Ship Illustration
I also have experience as an art teacher for children, and in 2022 took on an arts mentor role for Disability Arts Cymru.
Music mixes !
I have had a regular show on
ILLO.RADIO 🎶 Blackberry Breakfast
electronic and post punk oddities, music for night times...