Made in Roath (2019, 2021)
madeinroath is a community arts organisation based in the east of Cardiff. They run community led projects from our base in an empty shop unit, as well as a residency programme, affordable studio spaces and community darkroom.

Group residency in Cardiff with George Manson, Santiago Taberna and Ollie Silvester. Together we draw, and play, at the big table. It has been a joy to spend two residencies at 1a Inverness Place with them.

In 2021 my friends taught me how to use the risograph. I have always admired the process, but felt a disconnect when sending work off to be printed externally, unsure of what I could really get from the machine. This was a time I could experiment, and I loved it a lot.

Below are a series of my prints.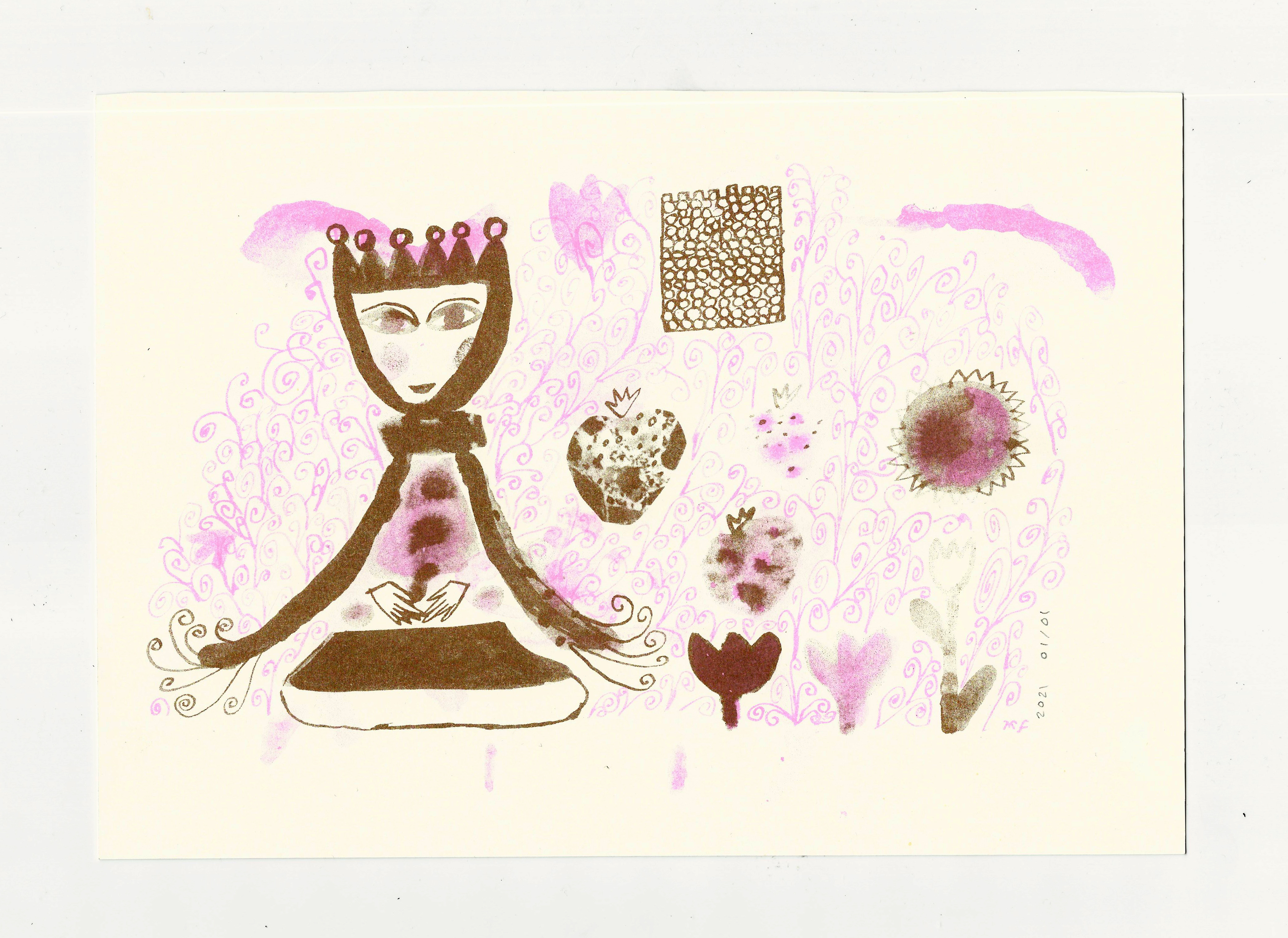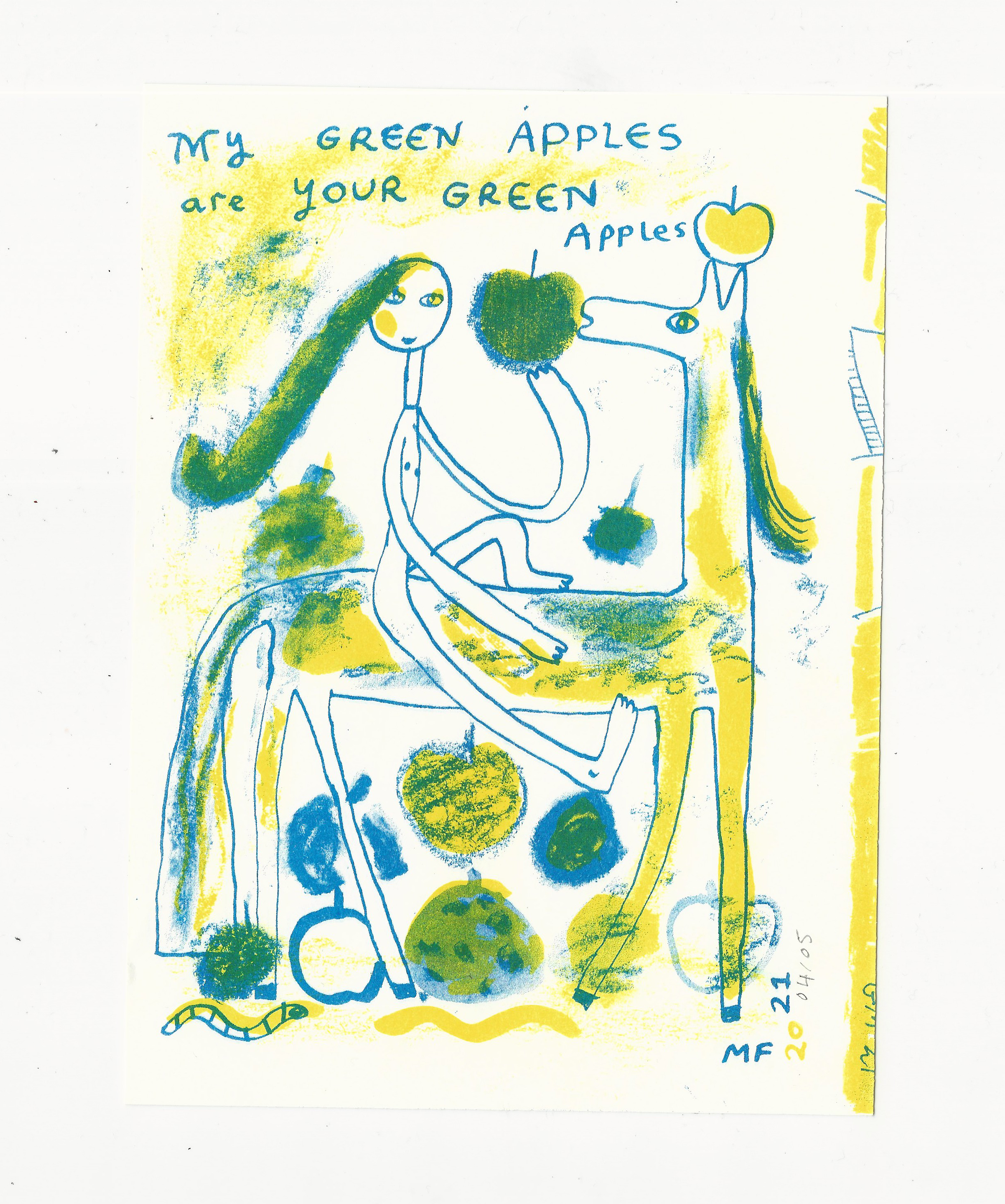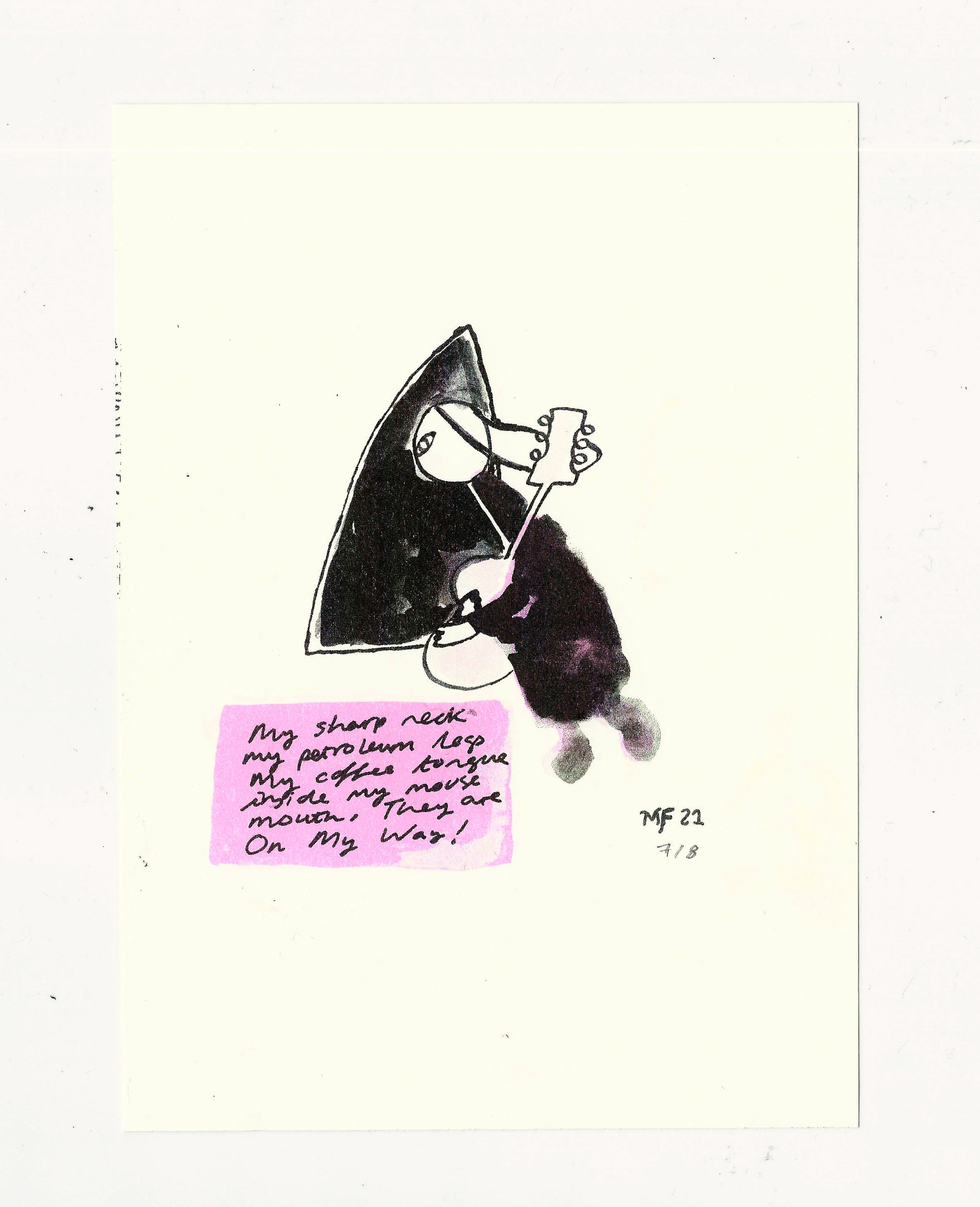 Scroll through: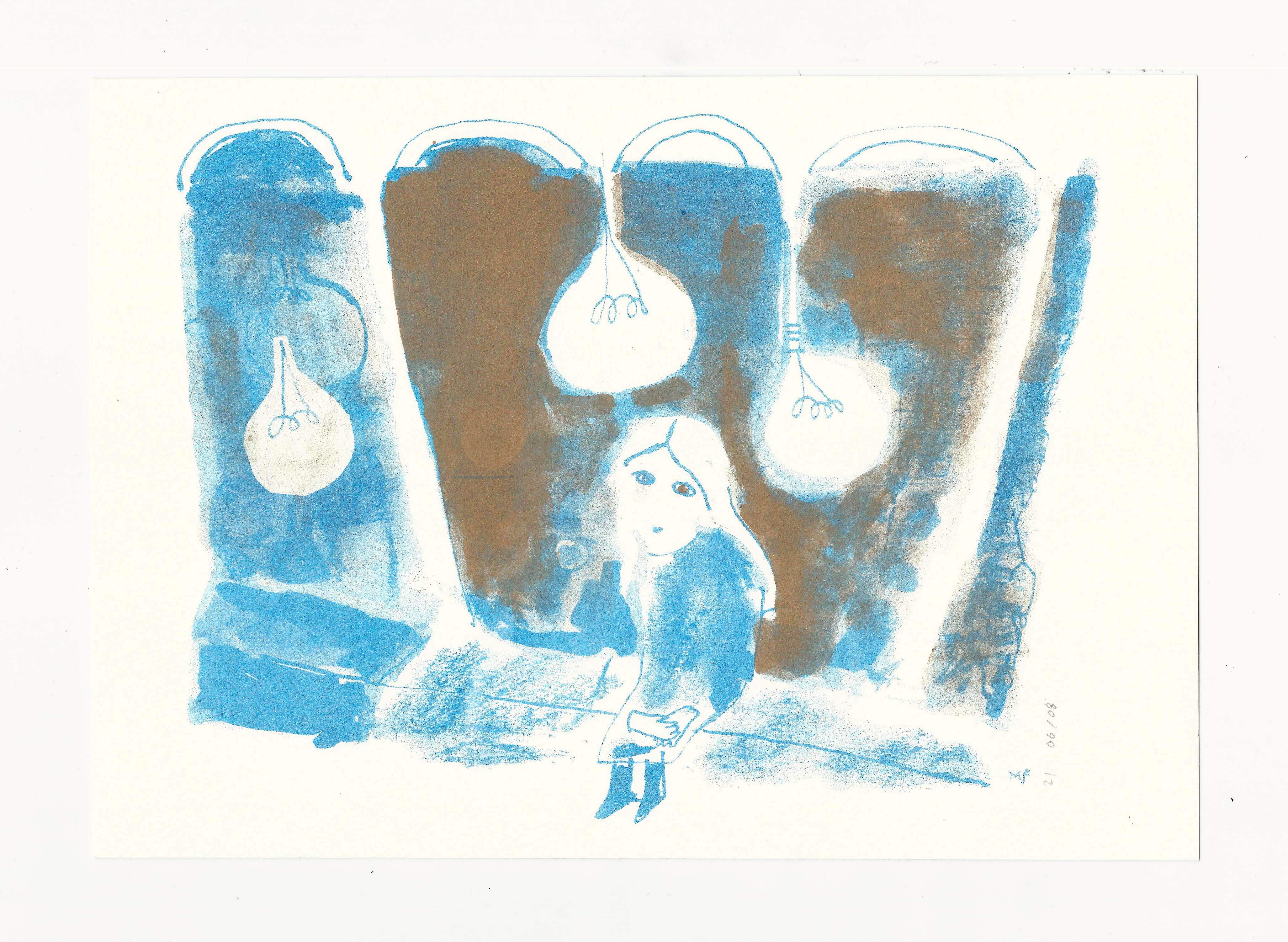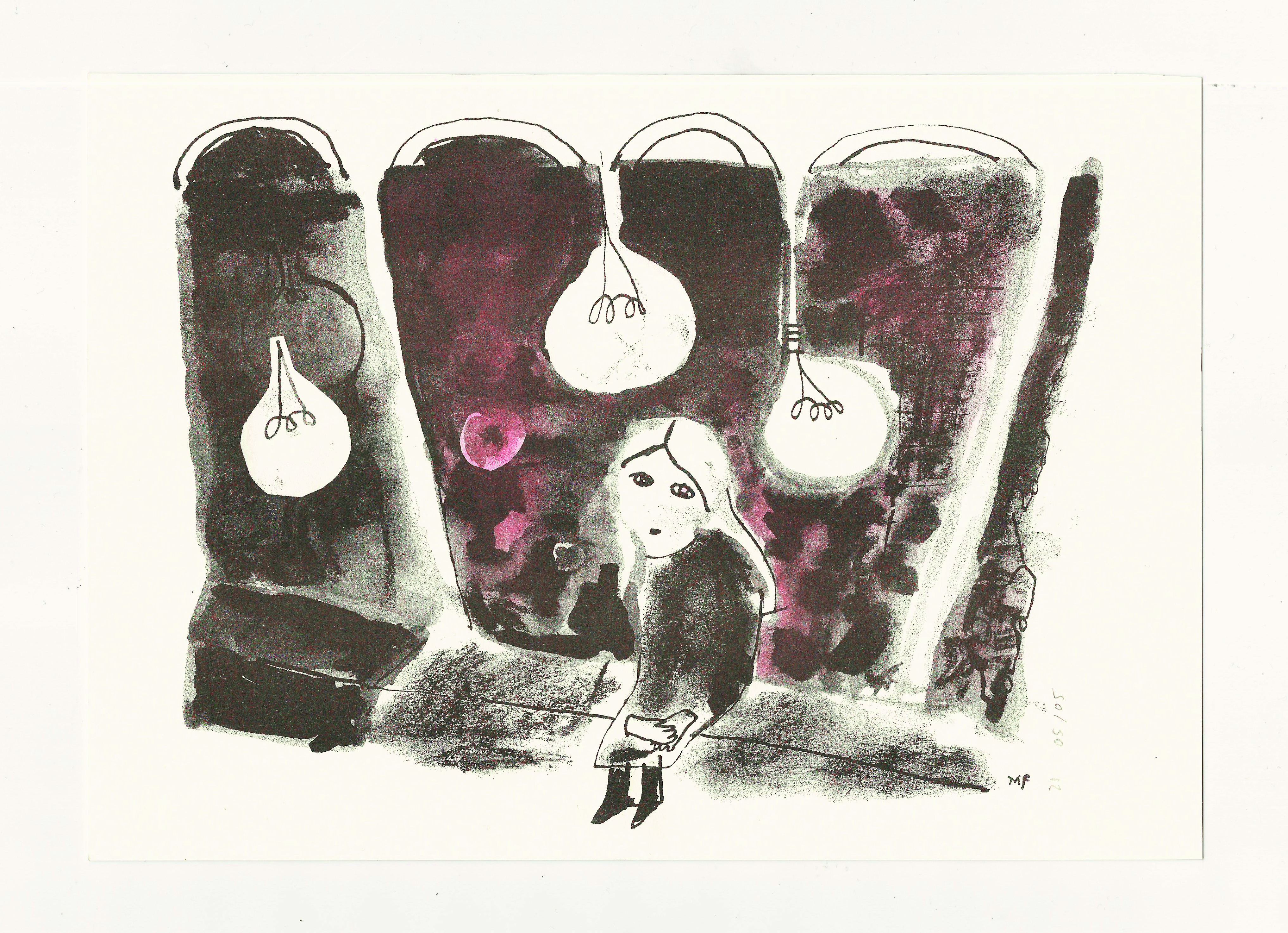 As usual- we also did lots of other drawing, making games, and investigating the tools and books we had. We also began to make animations and puppets with the overhead projector.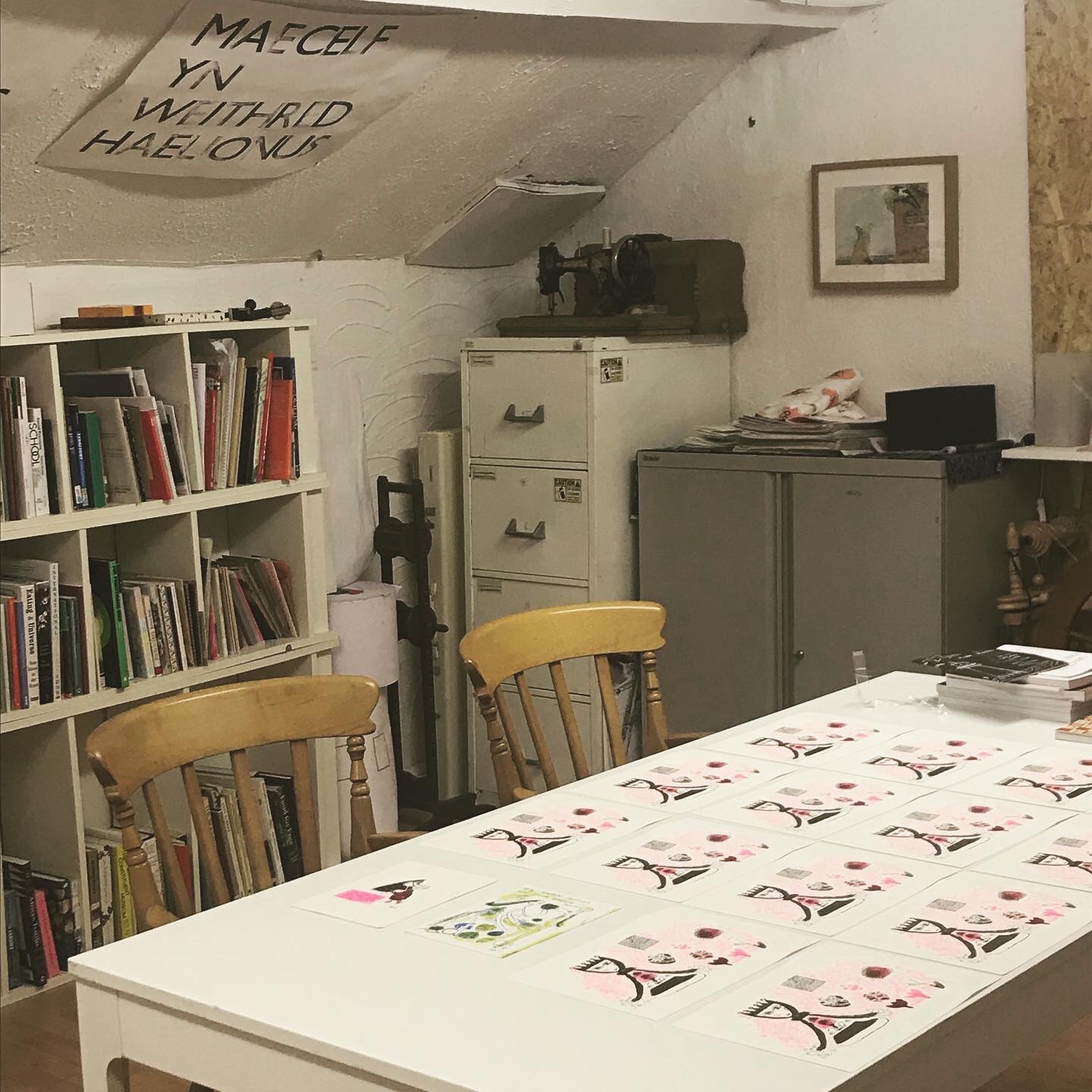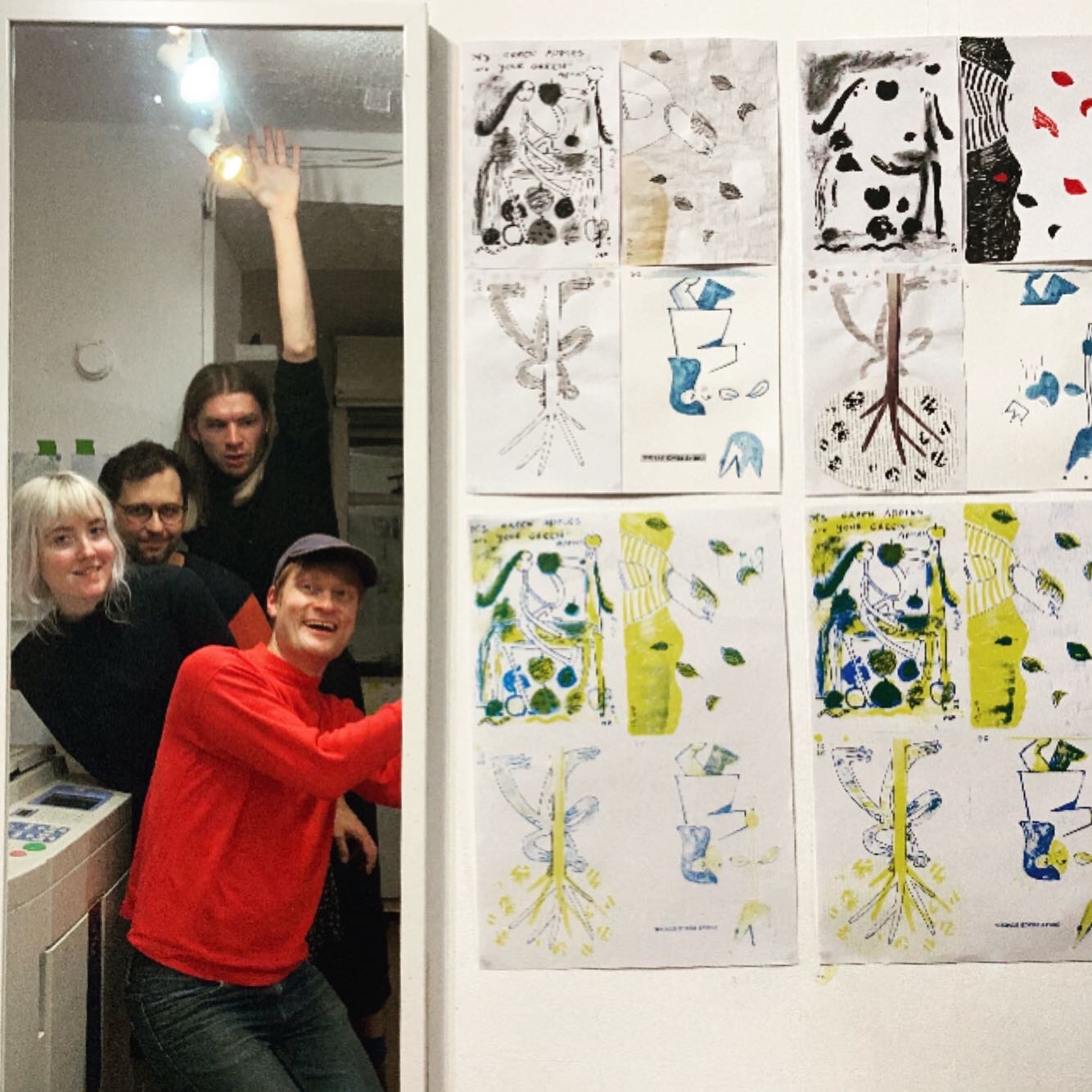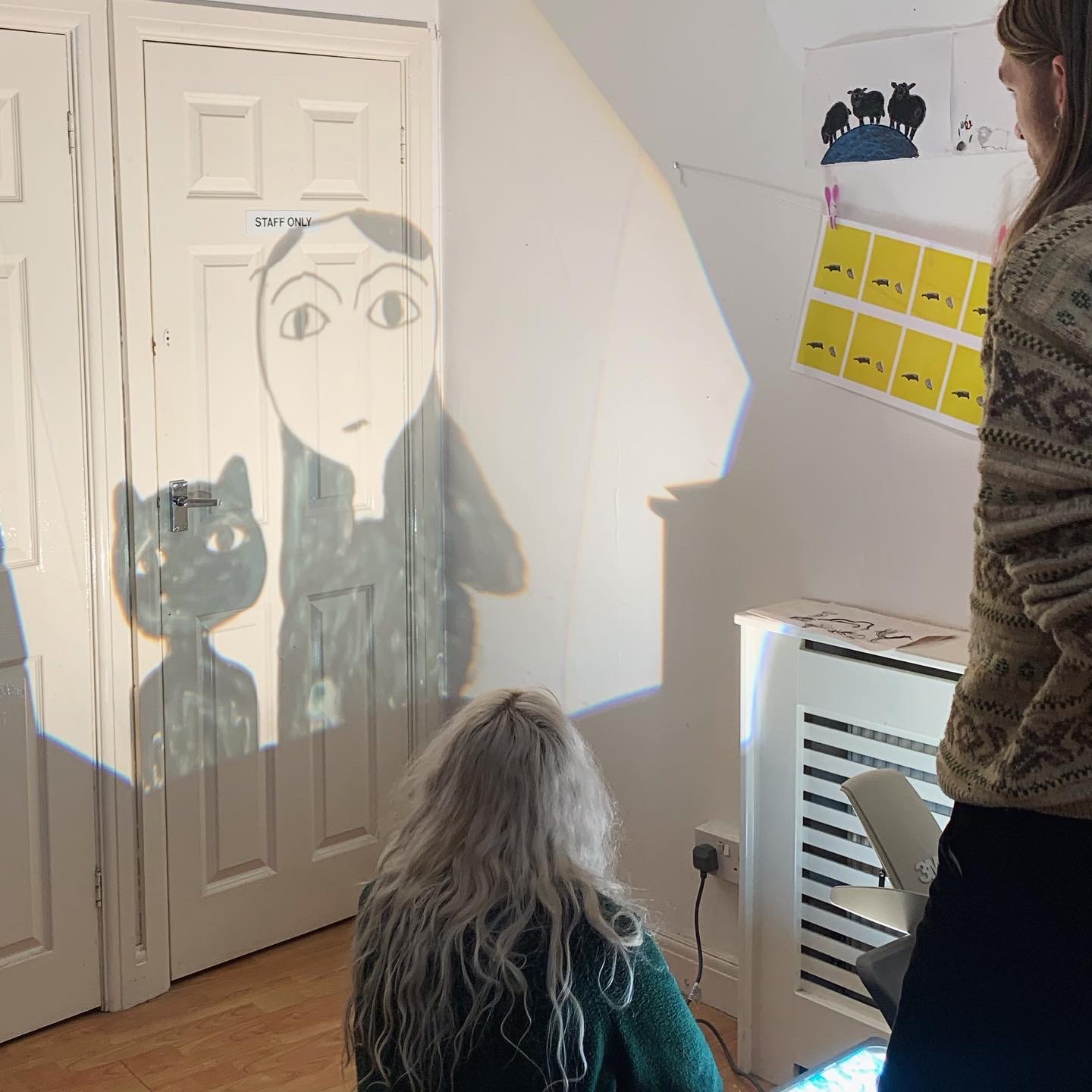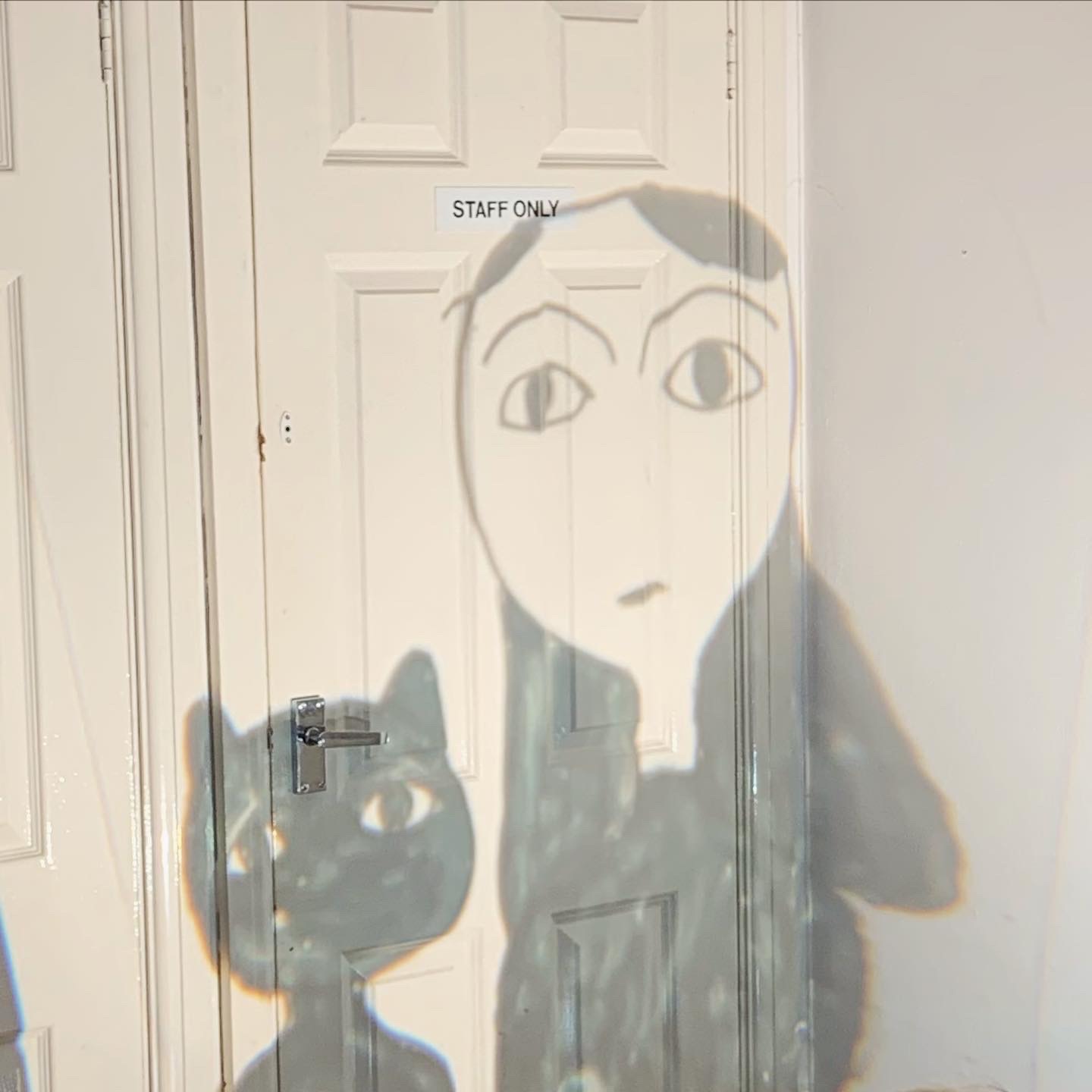 The Convent of Cats and Stars (2021)
A short story based on the true* tale of a French convent of nuns in the Middle Ages who began to inexplicably meow like cats. Originally a limited digital release for the online Shortbox Comics Fair in October 2021, there are plans for a risographed edition too.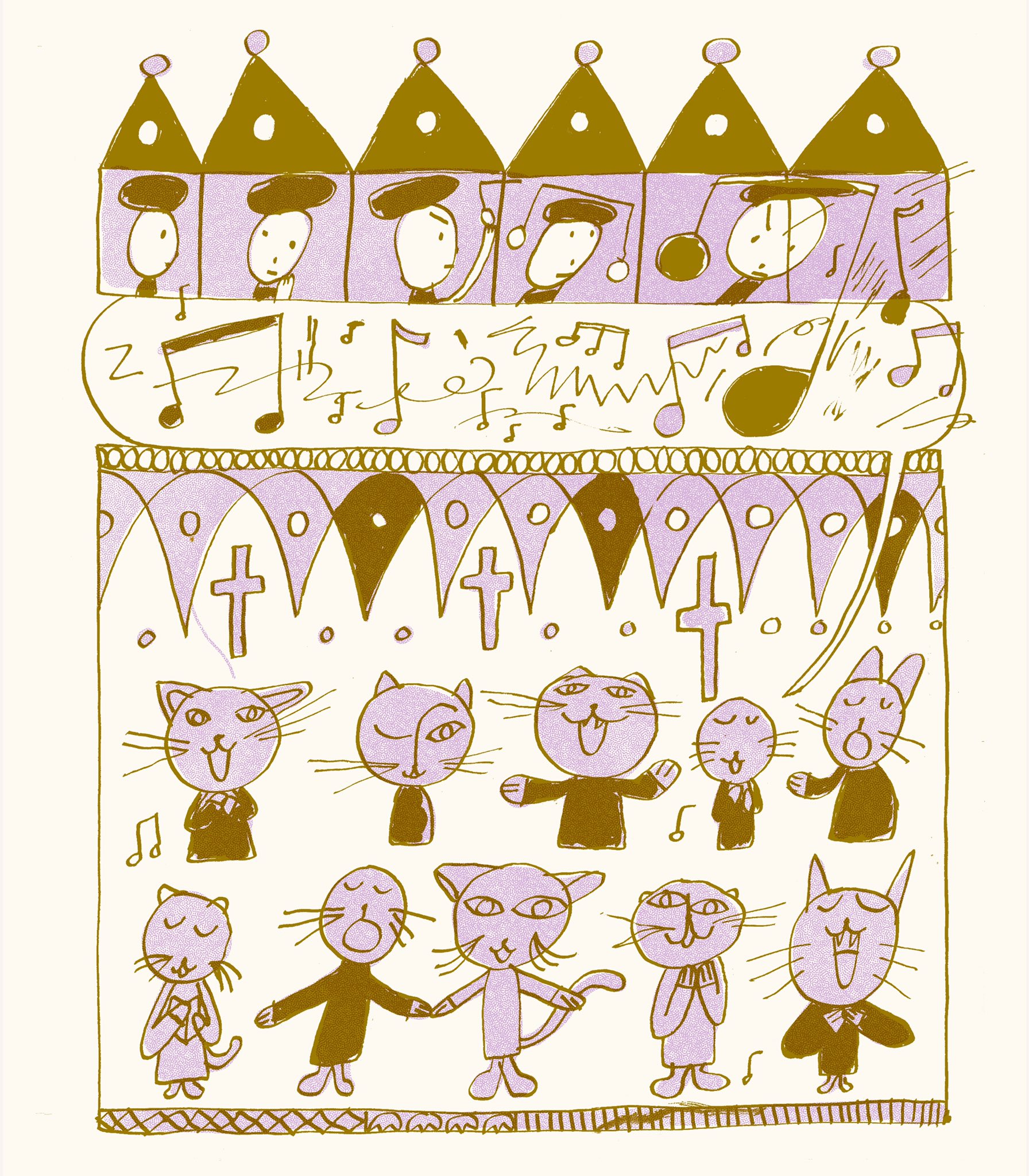 Drinking, Springing & Kettlelogue (2022)
Drinking, Springing - A6 24 page collection of sketchbook drawings, printed on transluscent vellum with newsprint inserts.
Kettlelogue - 11x11cm square 12 page zine of kettle drawings (vellum cover, white paper interiors).
Printed at home with laser printer.