I draw other comics too, you can view a lot of these on instagram. I also self-publish them on occassion.

There are some physical copies currently stocked at Good Press, Glasgow. Otherwise I largely take these to art fairs.

You can read three comics digitally (HERE), as part of a pay what you want bundle on gumroad. You are very welcome to read them for free, but if you wish to spend a £ or so all profits will be going towards Caring In Bristol's emergency COVID-19 appeal to support those without homes in the city made all the more vulnerable in these times. Read more about their work (here)

Similarly, I have another ten short comics (HERE), published previously on instagram but now collected for easy reading. Again, free to read, but any £ put towards this collection will go towards Imkaan, a UK org addressing violence against BME women. Read more about Imkaan (here)

Thank you to everyone who has read, bought and donated money through these comics!
You can view some excerpts of these below
↓↓↓↓↓↓↓↓↓↓↓↓↓
The Convent of Cats and Stars
is a short story based on the true* tale of a French convent of nuns in the Middle Ages who began to inexplicably meow like cats. Originally a limited digital release for the online Shortbox Comics Fair in October 2021, there will be a risographed edition later this year (2022).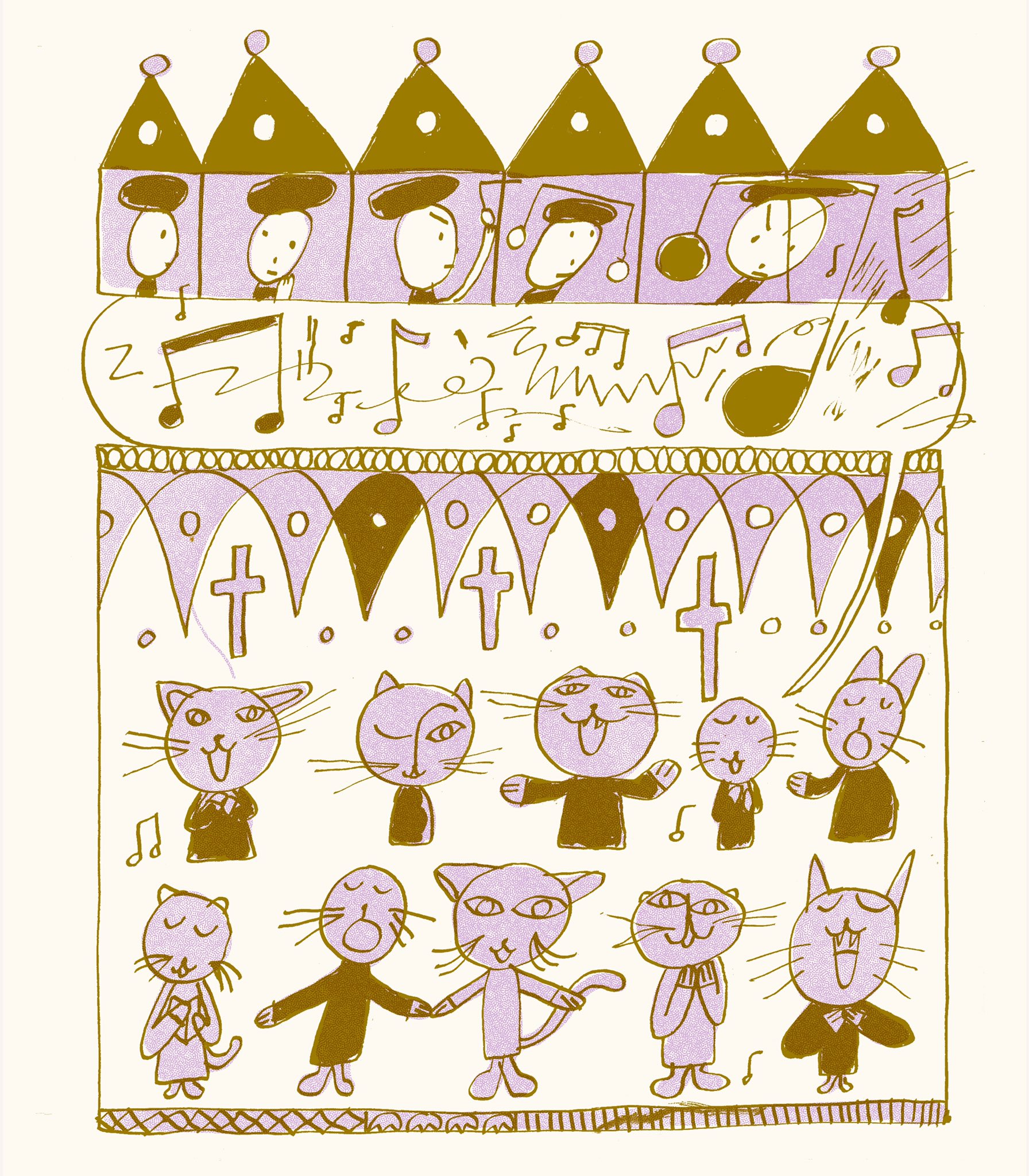 Excerpt from Here's To Heartbrekkie :

Excerpt from Dream Dream Transcript 01:


Excerpt from Untitled: